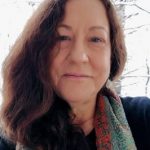 Constance DeVereaux
Constance DeVereaux, PhD is Associate Professor in Residence and Director, MFA Arts Administration at University of Connecticut. Her career in arts and cultural administration spans more than two decades as a scholar, researcher, and arts administration professional. Before taking the helm of UConn's arts administration program, she was the director of the LEAP Institute for the Arts at Colorado State University and created its award-winning online master's program in arts and cultural management. As an independent consultant, she has worked with arts organizations, big and small, in the areas of strategic planning, fundraising, leadership development, marketing, board development, and other organizational needs. She is a Fulbright Senior Specialist in American Studies with the specialty of cultural management and policy. In this capacity, she worked with Tshwane University of Technology to design postgraduate and undergraduate degrees in arts policy and management. In partnership with HUMAK University of Applied Sciences, she was the lead organizer for the symposium series: Cultural Management and the State of the Field, which culminated in three publications highlighting stages in the field's development. She created the MA in Arts Management degree at Claremont Graduate University and the Minor in Arts and Cultural Management at Northern Arizona University. She has lectured and taught arts and cultural management and policy in countries in Europe, Asia, and Africa. Significant publications include Arts and Cultural Management: Sense and Sensibilities in the State of the Field (as editor), The Arts Management Handbook: New Directions for Students and Practitioners (as co-editor), and Narrative, Identity, and the Map of Cultural Policy: Once Upon a Time in a Globalized World (as co-author). With co-research, Kristen Swanson, she developed CSE (culturally sustainable entrepreneurship) as a conceptual framework for use in cultural policy and tourism. She serves on the editorial and advisory boards of a number of journals including: Journal of Cultural Management: Arts, Economics, and Policy, Irish Journal of Cultural Policy and Management, and Irregular: Transylvanian Journal of Research in the Visual Arts. Her credits include awards for radio journalism and playwriting.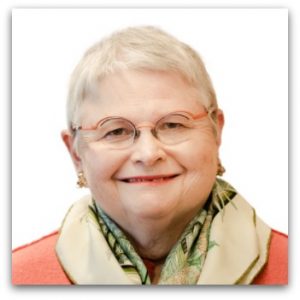 Heather M. Kitchen
Heather M. Kitchen is a theater administrator with more than 40 years of professional experience, specializing in strategic and program planning, fundraising, financial analysis, board development, and union negotiations. During her illustrious career, Ms. Kitchen has led several performing arts organizations in both the United States and Canada. She has also had a noted international career in production and stage management.
Prior to joining the Arts Consulting Group (ACG), Ms. Kitchen served as Managing Director of Dallas Theater Center (DTC) for five seasons. While at DTC, the theater grew its budget of $7.5 million to more than $12 million and successfully completed a $13.1 million capital campaign, helping solidify the organization as a leading player in the American regional theater movement. As Executive Director of American Conservatory Theater (A.C.T.) in San Francisco for 14 seasons, Ms. Kitchen grew the organization's budget from $11 million to $20 million and eliminated $2.6 million in debt and deficit. She also led the first ever endowment campaign to strengthen A.C.T.'s financial position, allowing an expansion of its artistic goals and achieving $31 million in support. Ms. Kitchen was instrumental in the further development of the famed Conservatory at A.C.T. and its top-five ranked Master of Fine Arts program.
Ms. Kitchen held the position of General Manager of the Citadel Theatre in Edmonton, Alberta for four seasons.  Working with General Director Robin Phillips, she oversaw the management of the company, which annually produced up to 14 plays, an International Children's Festival, a Teen Festival, and the school programs in its five-theater complex. As Production Manager at Theatre New Brunswick, Ms. Kitchen reduced production costs by 30 percent. She worked in stage management for 15 years in many of the major regional theaters across Canada, including six seasons at the Stratford Festival, five seasons with The Neptune Theatre, and four seasons at Canadian Stage Company.
Ms. Kitchen is a noted teacher of stage, production, and theater management, having taught and guest lectured at more than 20 universities and colleges throughout Canada and the United States, including Stanford University, Ryerson University, University of California Berkeley, and the Universities of Waterloo, Western Ontario, Guelph, Alberta, and Saskatchewan, among others.
Email: Heather.Kitchen@UConn.edu