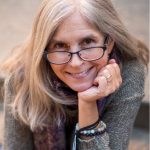 Michelle Polgar
Michelle Polgar (Interim Director of UConn's Arts Leadership & Cultural Management programs) is a producer, director, manager and educator. She joined Connecticut Repertory Theatre as Managing Director in 2022 after more than 15 years as the Managing Director of Mary Moody Northen Theatre at St. Edward's University in Austin, TX.  Prior roles include Artistic Director of the State Theatre, Managing Director of the Public Domain Theatre and Executive Director of Austin Lawyers and Accountants for the Arts. She has worked with organizations including the Cleveland Play House, the Austin Shakespeare Festival, the University of Texas-Austin, Playmaker's Repertory Theatre and others. Actors' Equity Association honored her with the Lucy B. Jordan Humanitarian Award in 2018.
Michelle is a Leadership Austin graduate and immediate past chair of the Austin Arts Commission, where she served for eight (8) years and worked extensively on land use and COVID recovery efforts and served as chair of the Mayor's Omnibus II task force on affordability.  She currently serves on the Glastonbury Housing Commission and the Austin Cultural Trust Advisory Council.
Michelle holds a BA in Political Science from the University of North Carolina – Chapel Hill, and an MA in Theatre History and Criticism from the University of Texas at Austin. She is a wife, mother and artist, and a passionate advocate for community engagement and the role of arts and culture in community and economic development.
Email: Michelle.Polgar@UConn.edu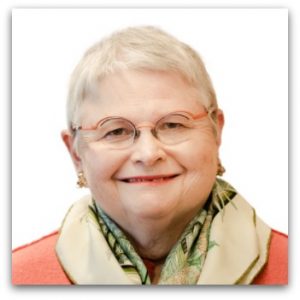 Heather M. Kitchen
Heather M. Kitchen is a theater administrator with more than 40 years of professional experience, specializing in strategic and program planning, fundraising, financial analysis, board development, and union negotiations. During her illustrious career, Ms. Kitchen has led several performing arts organizations in both the United States and Canada. She has also had a noted international career in production and stage management.
Prior to joining the Arts Consulting Group (ACG), Ms. Kitchen served as Managing Director of Dallas Theater Center (DTC) for five seasons. While at DTC, the theater grew its budget of $7.5 million to more than $12 million and successfully completed a $13.1 million capital campaign, helping solidify the organization as a leading player in the American regional theater movement. As Executive Director of American Conservatory Theater (A.C.T.) in San Francisco for 14 seasons, Ms. Kitchen grew the organization's budget from $11 million to $20 million and eliminated $2.6 million in debt and deficit. She also led the first ever endowment campaign to strengthen A.C.T.'s financial position, allowing an expansion of its artistic goals and achieving $31 million in support. Ms. Kitchen was instrumental in the further development of the famed Conservatory at A.C.T. and its top-five ranked Master of Fine Arts program.
Ms. Kitchen held the position of General Manager of the Citadel Theatre in Edmonton, Alberta for four seasons.  Working with General Director Robin Phillips, she oversaw the management of the company, which annually produced up to 14 plays, an International Children's Festival, a Teen Festival, and the school programs in its five-theater complex. As Production Manager at Theatre New Brunswick, Ms. Kitchen reduced production costs by 30 percent. She worked in stage management for 15 years in many of the major regional theaters across Canada, including six seasons at the Stratford Festival, five seasons with The Neptune Theatre, and four seasons at Canadian Stage Company.
Ms. Kitchen is a noted teacher of stage, production, and theater management, having taught and guest lectured at more than 20 universities and colleges throughout Canada and the United States, including Stanford University, Ryerson University, University of California Berkeley, and the Universities of Waterloo, Western Ontario, Guelph, Alberta, and Saskatchewan, among others.
Email: Heather.Kitchen@UConn.edu